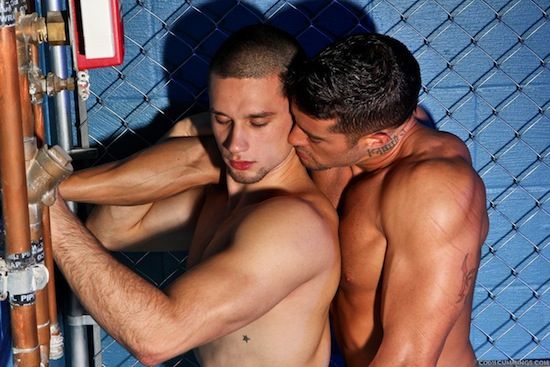 5 Votes | 5 Likes | 0 Dislikes
Hunk Cody Cummings Takes It From Anthony Romero?
Posted: April 26, 2012 by 199958
It's been a little while since we had some of the muscle hunk Cody Cummings on the blog here, and after seeing him in this video with young Anthony Romero – and seeing how that dude is getting pretty beefy too – I had to get some of that action on here for you guys. We need some hardcore cock action occasionally, right? I don't think we could possibly go wrong with Cody!