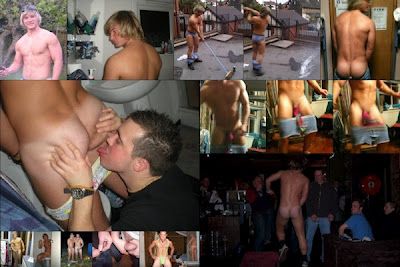 4 Votes | 2 Likes | 2 Dislikes
Angus Richards; Str8 Boy Rockin' An Awesome Body!
Posted: July 11, 2012 by malevista
Angus Richards, lives in the High Peak, Derbyshire, England. He's the type of str8 guy who needs no excuse to get naked, run around naked and have his mate 'pretending' to lick his muscular naked arse.