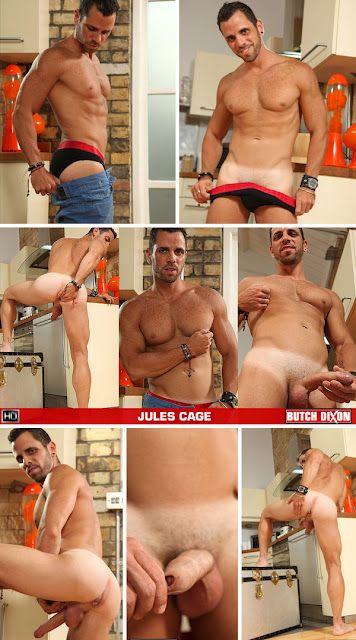 2 Votes | 2 Likes | 0 Dislikes
Jules Cage Strips, Jerks Off, And Fucks A Sex Toy!
Posted: August 7, 2012 by malevista
Jules Cage is a hot, hung man with a great smile. He slowly undresses during his interview as we ask questions about his sexual experiences. Soon he's revealing his big, uncut dick, playing with his foreskin and jerking off in what we hope will be the first of many scenes. For now, we're just glad to have him solo, fucking one of those sex toys of an upturned ass.