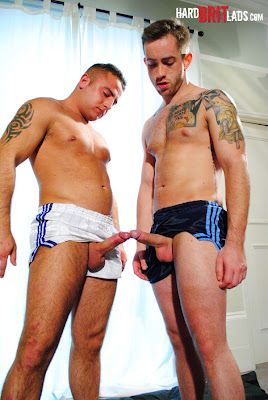 4 Votes | 4 Likes | 0 Dislikes
James Carter + Oliver James Fuck Eachother HARD!
Posted: August 9, 2012 by malevista
Beefy hung lads James Carter and Oliver James have a great session here, with plenty of hot sucking, intense mutual arse-play and deep fingering, before they take turns fucking each other hard.. This is the first time James has ever fucked a lad.. Not to be missed.