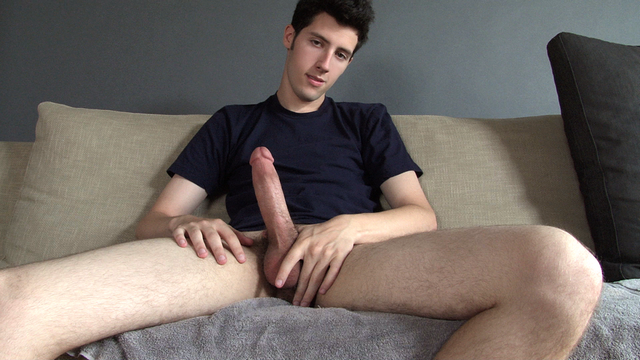 4 Votes | 2 Likes | 2 Dislikes
Scott Cameron – Help Yourself!
Posted: August 14, 2012 by kitlad
There's only one thing better than a nerdy twink. And that's a nerdy twink that can suck his own cock! Scott's back with a new look but he's as cock hungry and limber as ever! He pulls his rock hard cock out of his pants and shows it off with a smirk before bending right over and licking his own cock head. He slobbers all over his knob until he can taste his own precum.