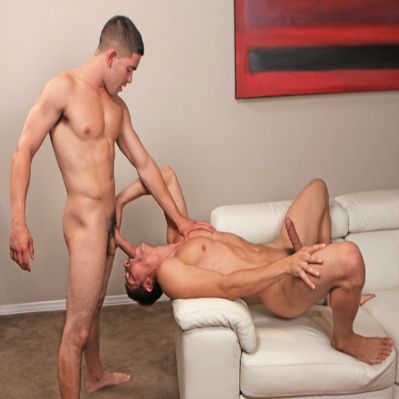 1 Votes | 1 Likes | 0 Dislikes
Julio Fucks Calvin's Mouth.
Posted: August 21, 2012 by fckin2dabeat
Julio has been in celebration mode since turning 21 and he's been on a kick of wanting to try new things. He was so down to earth and fun to work with that I wanted to see if he would be willing to do another film — one that involved getting his big dick sucked!