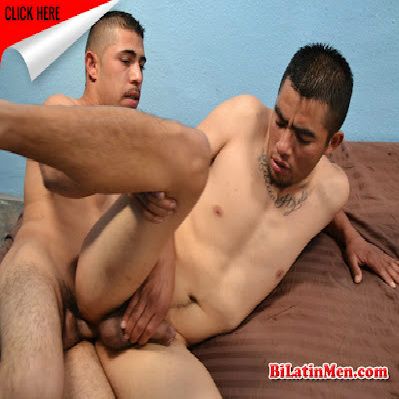 2 Votes | 2 Likes | 0 Dislikes
Bareback with Monster & Zorro.
Posted: August 22, 2012 by fckin2dabeat
Photographed in Mexico, model Monster is back by popular demand. This straight Latino fucks fellow straight model Zorro in the ass bareback. Model Zorro loses his culo viriginity and film, and the faces he makes are hilarious as he takes Monster's small hard uncut dick. Monster look so cute fucking in his cardigan sweater.