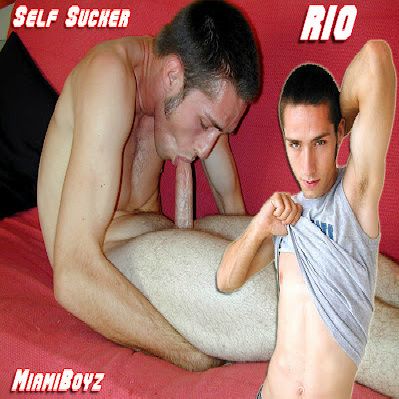 0 Votes | 0 Likes | 0 Dislikes
He Can Suck His Own Cock!
Posted: September 8, 2012 by fckin2dabeat
He's 19, bi, and has a real presence in front of the camera. He enjoys music and art...he also enjoys SEX! Rio has a special "skill" that I think a lot of guys would love to have...he can suck his own cock! Of course, he didn't plan on doing that at the shoot but he got so horned up watching the porn and showing off for our cameras that he just had to give himself head!