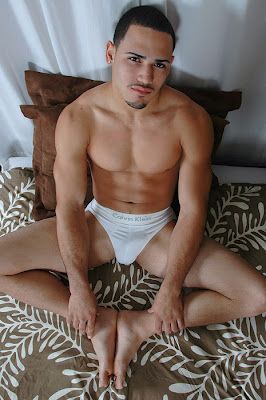 0 Votes | 0 Likes | 0 Dislikes
Hot Boxer Gets His First Gay Blowjob!
Posted: September 15, 2012 by fckin2dabeat
I love Luis! This quiet but tough boxer is just my type and I finally got to blow him. Just look at the body on this guy! I love my job...First Luis jerks his cock while watching porn until it gets big. He has a really nice uncut cock...then I made my move. First I jerked him a little and then started blowing him. Within just a few minutes he said he was ready to cum.