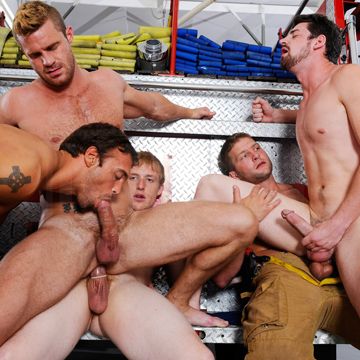 4 Votes | 4 Likes | 0 Dislikes
An Original Gay Firefighter Orgy Of Cock And Cum!
Posted: September 22, 2012 by selliottsxm
When you get a video like this gay firefighter orgy added to a site you know it's going to get a lot of new guys interested. I already loved these orgy shoots!