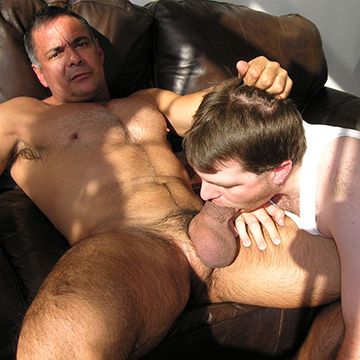 0 Votes | 0 Likes | 0 Dislikes
Ready to Suck My Cock?
Posted: October 8, 2012 by dzinerbear
This cocksucker gets a rough ride. Vicent is a horny Spanish man who likes aggressive head. He grabs a fistful of hair and he doesn't let go until he's finished spunking down this cocksucker's throat.