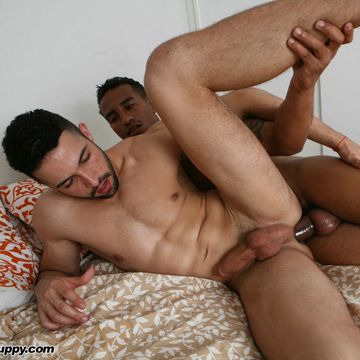 0 Votes | 0 Likes | 0 Dislikes
Taking An Uncut Muscle Guys Thick Cock!
Posted: October 15, 2012 by selliottsxm
Hayck is one masculine guy who loves to give his cock to a dude who can treat it right. The uncut muscle guys meat is ready to be pleasured by Matheus Wilhans!