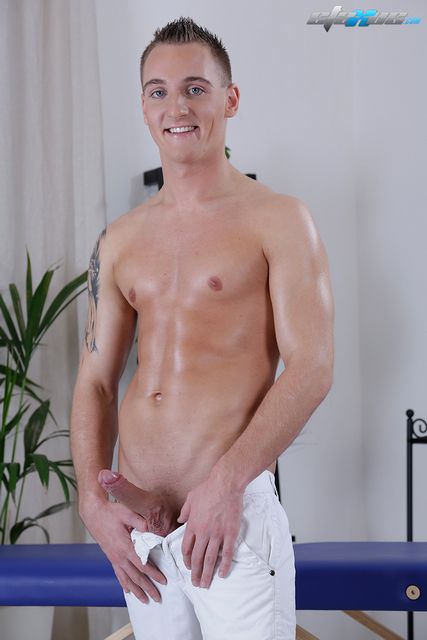 1 Votes | 1 Likes | 0 Dislikes
New Staxus Model John Parker – Gay Massage Video!
Posted: October 16, 2012 by StaxusBlog
This blue-eyed hottie is brand new to Staxus, and he has a whole lot to offer too. I think you'll agree when you see him in the video above that the dude is going to get quite the impressive following when this video arrives on the Staxus site. We're giving you a little peek (because we love you so much!) and getting you all horny for more of him. It's such a teasing video, and I have to admit that we feel just a little bit guilty. What happens when John Parker locks the door?!