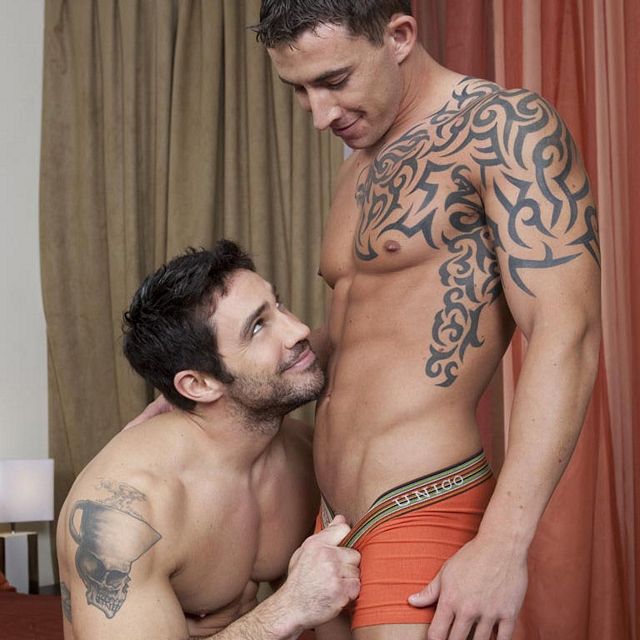 3 Votes | 3 Likes | 0 Dislikes
Cayden & Richard — Hello, gorgeous!
Posted: October 25, 2012 by merotika
Richard Pierce catches Cayden Ross jacking off in the shower. Cayden would be crazy to say no after Richard asks if he can join him. Hunky Cayden takes it in the ass. These two muscled hunks are both drop dead gorgeous and look amazing together.