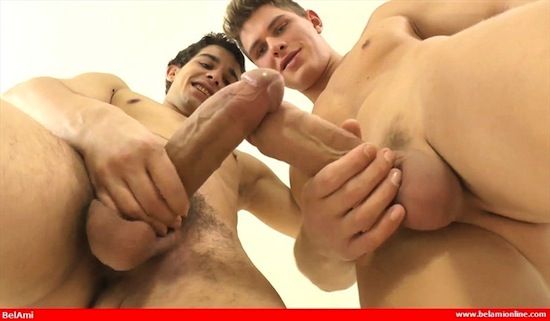 4 Votes | 4 Likes | 0 Dislikes
Vadim Farrell and Tom Pollock – big uncut cocks!
Posted: December 6, 2012 by conran
I am feeling greedy after watching this video. I know I've said before that I am definitely not a size queen when it comes to dick, but can you imagine being in the middle of this fuck with those two big uncut cocks to suck on and play with?!