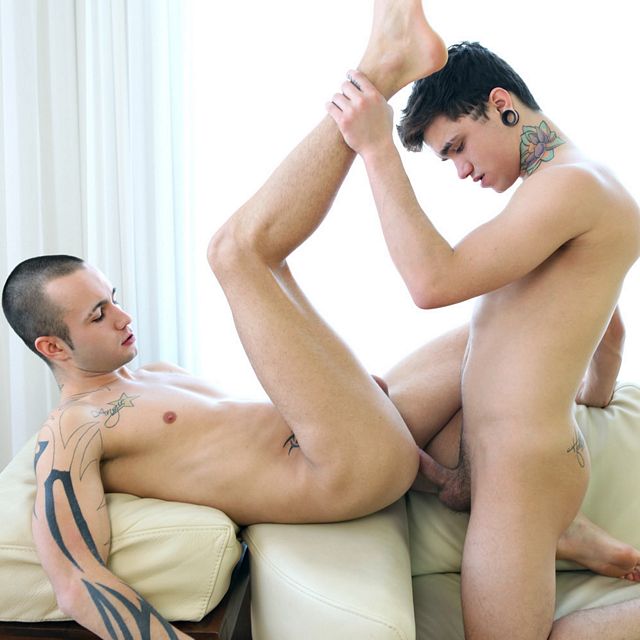 4 Votes | 4 Likes | 0 Dislikes
Apocalyptic Sex!
Posted: December 16, 2012 by robrushmore
With the apocalypse possibly occurring on 12/21/12, Videoboys asked its members who they'd like to see performing in one "last" fuck session, and they picked Jake Bass. Videoboys paired him with fellow tattooed twink Sonny Stewart, and together they have some fierce apocalyptic sex, as the two boys suck each other, then Jake fucks Sonny.