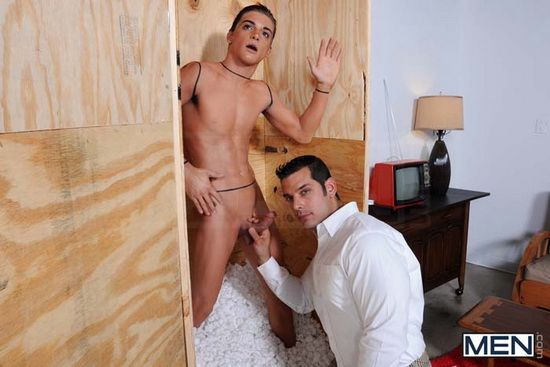 2 Votes | 2 Likes | 0 Dislikes
Sex Doll – Johnny In A Box!
Posted: December 24, 2012 by northstar
I just discovered the perfect gift for the holiday and I'm sure you will all want the same under your trees! This gay porn video is set in the 1950′s as this handsome young closet-case straight guy orders himself a very life-like Johnny-in-a-box twink sex doll.