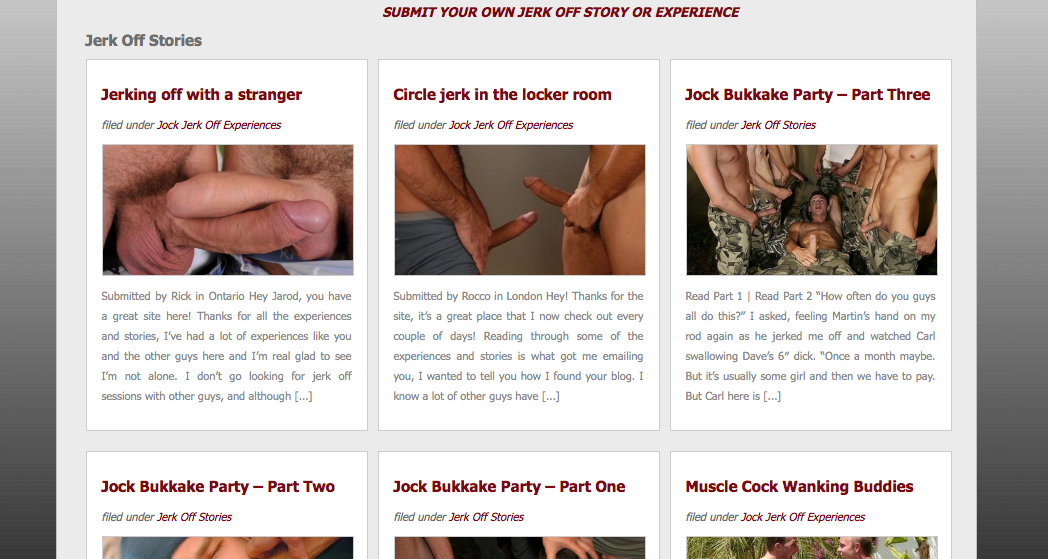 3 Votes | 1 Likes | 2 Dislikes
Have you seen the latest jerk off stories?
Posted: January 8, 2013 by conran
I wanted to point you in the direction of some of the new jerk off stories that have arrived on the Jerk Off Jock blog over the last couple of weeks. You might not have seen them, especially if you rely on the email notifications.