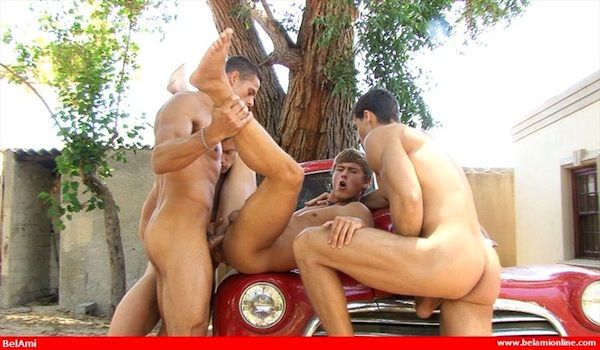 3 Votes | 3 Likes | 0 Dislikes
A great gay gang bang with lots of tasty foreskin!
Posted: January 17, 2013 by conran
You saw the last scene I added with four gorgeous young men sucking each other off and shooting their cum loads and making a real mess by the end. Well, that was actually the start of a double video, and when I jerked off the second part and saw this gay gang bang I knew you guys would want to see this one too.