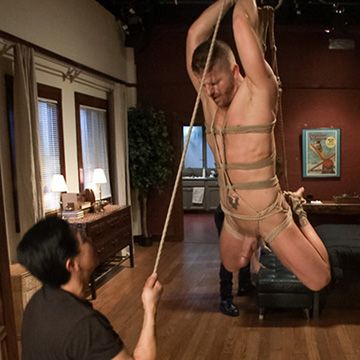 0 Votes | 0 Likes | 0 Dislikes
You've Gotta Let Me Cum!
Posted: January 29, 2013 by dzinerbear
Blond hunk Jeremy Stevens is jumped and tied up in his home by two intruders. They put him through an intense cock edging session that has him begging to be allowed to unload his nuts.