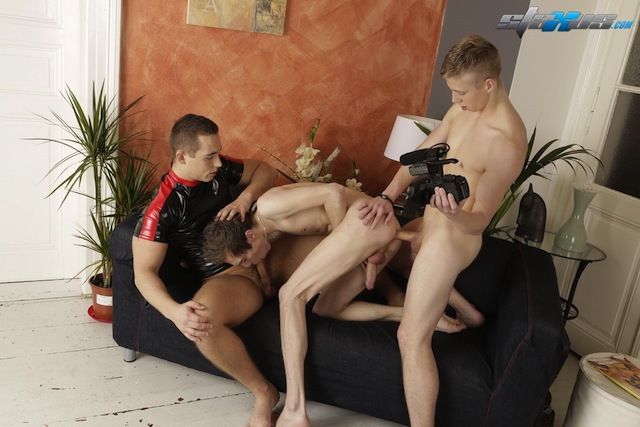 1 Votes | 1 Likes | 0 Dislikes
A muscle cock and two twinks in a spit roasting!
Posted: February 11, 2013 by StaxusBlog
The boys getting the chance to share that impressive muscle cock are Victor Jones and Justin Conway, but Victor is the one to get most of the cock inside him for this video as the two team up to feed and fuck him.Yep, it's another hot gay threesome with some really great spit roasting. Although Victor Jones might be new to all of this and starts out a little nervous about the prospect of taking both these guys on, he's definitely horny for it and his cock lust takes over.