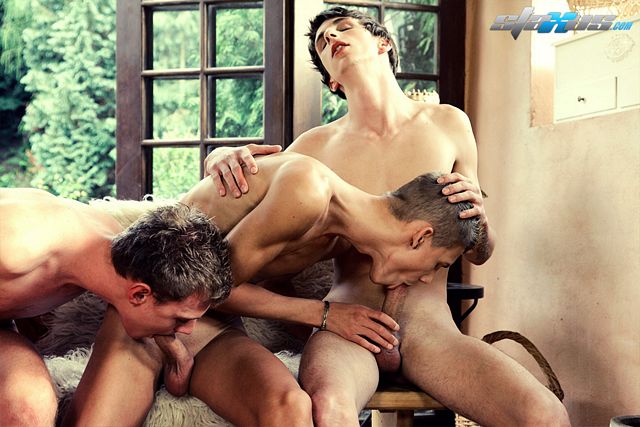 0 Votes | 0 Likes | 0 Dislikes
Brad Fitt takes two face-fulls of hot spunk!
Posted: February 14, 2013 by StaxusBlog
Three young men head off down a dusty road in search of adventure – but believe us, that's pretty much where this horny little episode and Chaucer's Pardoner's Tale part company. For this trio of beauties are far too turned on to be bothered by any metaphysical nonsense; all they're interested in are each other's pert, young bodies, which they proceed to examine in close-up detail when they stumble upon an old house together.