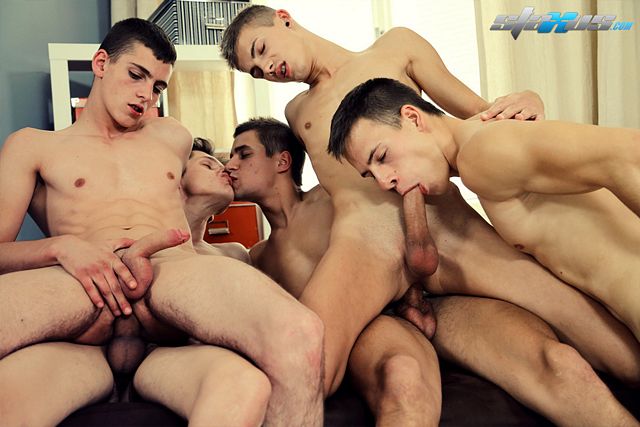 0 Votes | 0 Likes | 0 Dislikes
Gay Twink Orgy – Loads of spunk!
Posted: February 14, 2013 by StaxusBlog
A good old-fashioned game of pontoon might be fun but it's nowhere near as captivating as a good old-fashioned gang-bang, as this group of horny lads (led by the ever-filthy duo of Dick Casey and Rudy Valentino) amply demonstrate. Valentino and Brad Fitt begin the antics, sensuously kissing and smooching whilst the other lads try to play cards.