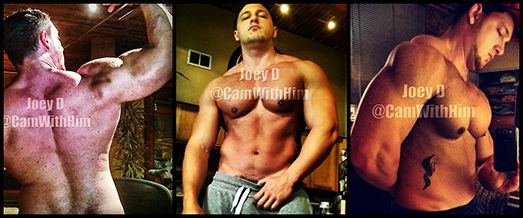 2 Votes | 0 Likes | 2 Dislikes
CamGuy of the Year 2012: Joey D!
Posted: March 14, 2013 by admin
Thank you to all who voted for Camguy of the Year 2012! Last week it was announced that the winner was, once again, Joey D! Congrats, Joey, it much deserved and we are so proud of you! Last year when Joey D won the award, we asked him a few questions .. this year is no different. Feeling like getting to know more about him? We thought you would!