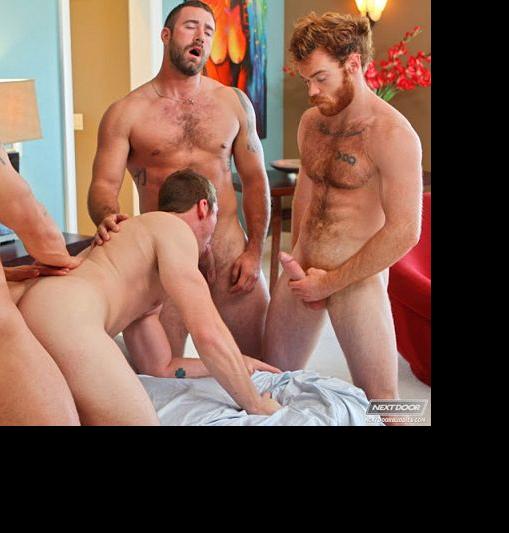 1 Votes | 1 Likes | 0 Dislikes
Muscle Packed Orgy!
Posted: March 28, 2013 by malcolml
James Huntsman reclines on a sofa seat running his fingers up and down is chiseled physique, eyeing himself in a mirror and getting hard at the thought of some satisfaction. James is about to get more than he asked for, as six of the hottest guys in the house file into the room one by one.