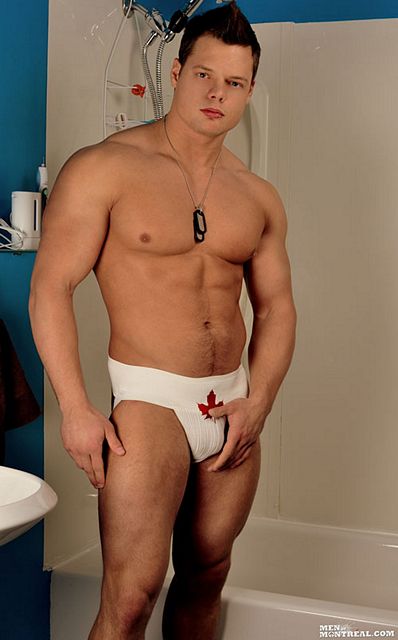 6 Votes | 2 Likes | 4 Dislikes
Ivan Lenko – Oh Canada!
Posted: April 2, 2013 by hiatland
Ivan Lenko is a Ukranian Canadian hunk! His solo scene is longer than usual and it's worth every minute! This sexy bodybuilder is a male stripper so he knows how to tease his audience and make it very sensual. Ivan really gets into his body in the shower, caressing and feeling his tight body.