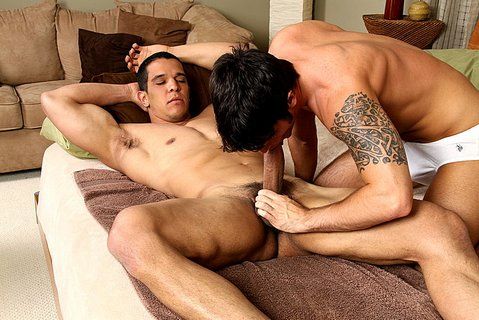 3 Votes | 1 Likes | 2 Dislikes
He has one beautiful fat uncut cock. Slurp!
Posted: April 7, 2013 by kejebe
Alexandro was atypically quiet for a guy who I thought would be open-minded to having another guy blow him. Which makes for a good Nervous Straight Guy Gets Blown for the First Time.