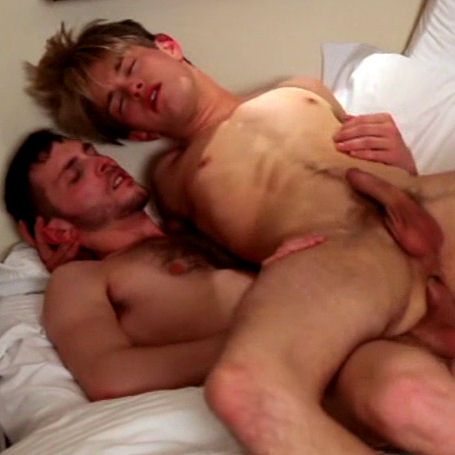 5 Votes | 5 Likes | 0 Dislikes
Jett Black wants it bad!
Posted: June 5, 2013 by exxxtop
The thing that makes a truly excellent fuck is knowing the bottom really wants it. From the way his dick bounces around like an obscene bobblehead as he slams his ass down hard on Arnaud Chagall's cock, it's obvious Jett Black, the latest floppy-haired Cocky Boys sensation, loves getting fucked. And fucked hard.