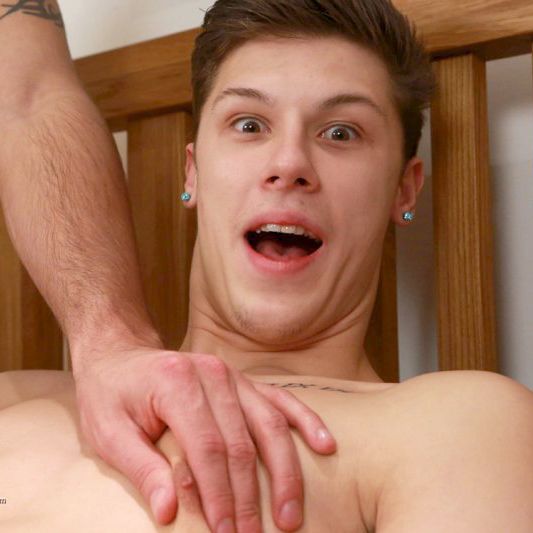 1 Votes | 0 Likes | 1 Dislikes
straight Jaden Hicks get his 1st manhandling!
Posted: June 27, 2013 by pornotycoon
Tall, lean and defined straight young man Jaden Hicks agrees to let a lad massage his body and today he lies back and enjoys a relaxing massage from Dan Broughton. As Dan brushes Jaden's cock and then gives that muscle and massage Jaden starts to grow and before you know his uncut cock is a throbbing erection.