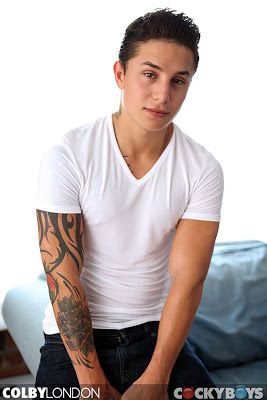 2 Votes | 2 Likes | 0 Dislikes
Colby London Fucks A Fleshjack!
Posted: August 15, 2013 by fckin2dabeat
Meet Colby London, the type of guy who really lives in the "here and now." He takes good care of himself, eats healthy, and has a great body to show for it. He's also very athletic and loves playing baseball -- we can only imagine how hot his ass looks in a tight-fitting uniform!