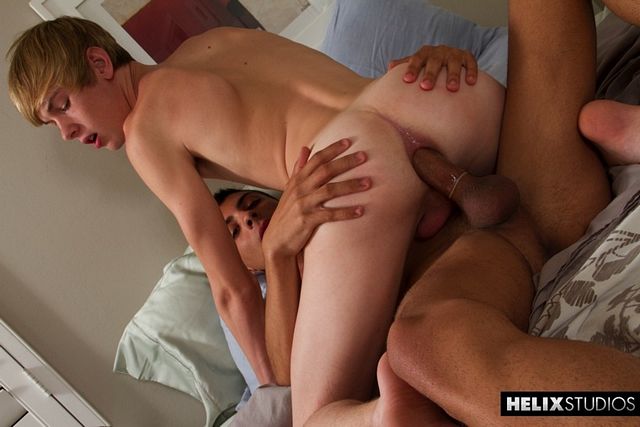 0 Votes | 0 Likes | 0 Dislikes
Like Seeing Blond Twinks Get Their Ass Stuffed??
With a nice stiff cock staring him in the face, Scotty peels off his jeans and mounts Roman and makes his big dick disappear inside his beautiful ass. God, the boy really does have a gorgeous rear end. Roman grabs two fists full of sweet boy butt and thrusts his hard-on fast up into Scotty's hungry hole. But my favourite part of this scene is when Scotty gets down on the floor, hoists his legs in the air, and Roman plunge fucks him and makes him moan like a girl.