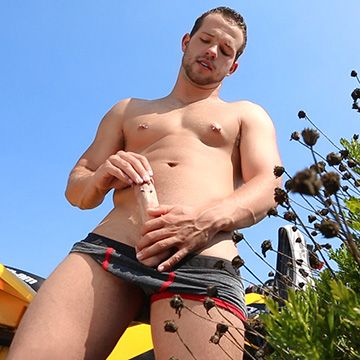 0 Votes | 0 Likes | 0 Dislikes
How Do You Feel About Pierced Cocks?
Posted: September 11, 2013 by dzinerbear
Luke Adams has the beginnings of a frenum ladder, two piercings on the underside of his cock. How do you feel about pierced cocks. Come take a look and cast your vote.