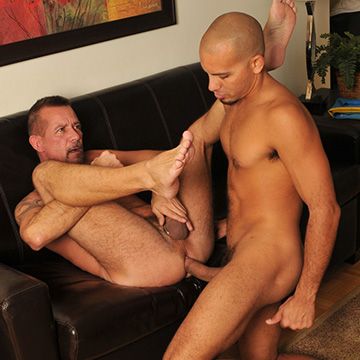 2 Votes | 2 Likes | 0 Dislikes
Is It In Yet?
Posted: September 11, 2013 by dzinerbear
Antonio Biaggi's 10 by 7 monster cock makes most bottoms squirm and scream. But Pierce Miller must be hollow because Antonio slides balls deep on the first thrust and Miller scarcely even blinks. This mean that Biaggi can pound Miller's ass harder than he's ever fucked anyone before.