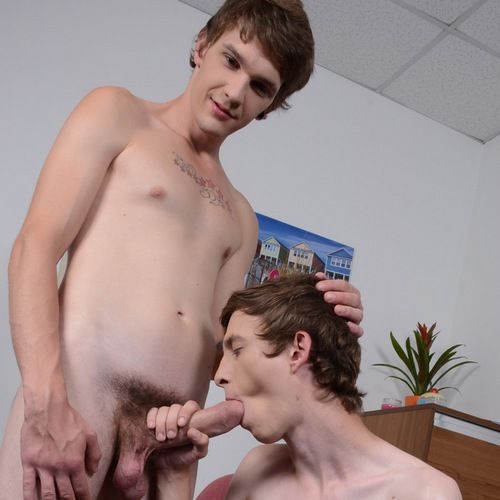 1 Votes | 1 Likes | 0 Dislikes
There Is a New Twink Monster Cock in Town!
Posted: September 29, 2013 by Dick Detective
Robbie is pushing and shoving, and trying everything he can to get his humongous dick into Lee's tiny, tight ass. We watch as he tries over and over, but it's a no go and Lee's butt keeps pushing him out. Finally the scene flips to Robbie's horse cock buried in Lee's ass – I guess they stopped the cameras and shoved a giant dildo up his hole to open him up!