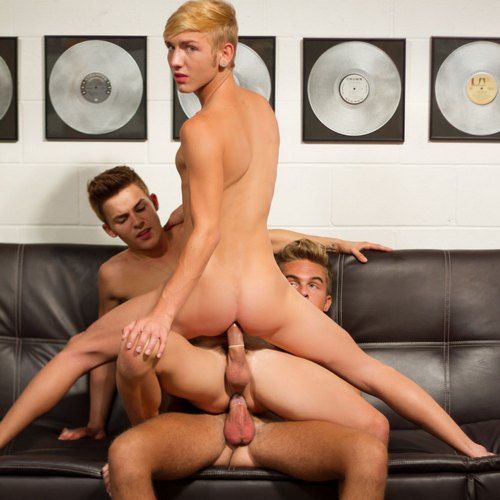 6 Votes | 6 Likes | 0 Dislikes
Want to Join a Boy Band Where the Twinks Fuck?
Andy and Dylan hesitantly start necking, then Dylan gets on his knees and blows Andy. Meanwhile the producer already has his dick out and he's stroking and watching. He throws some condoms at Andy and tells him that he wants to see Andy fucking Dylan's ass. And while Andy pumps Dylan's ass, the producer helps himself to Dylan's throat. So looks like Dylan and Andy are in the producer's good graces again; now let's hope there aren't anymore paparazzi at the office window!