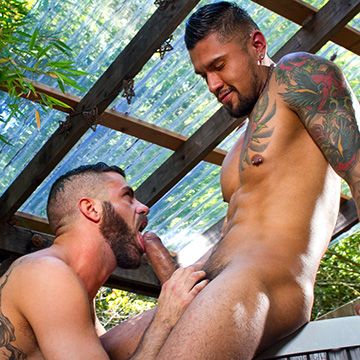 0 Votes | 0 Likes | 0 Dislikes
Can He Handles 10 Inches?
Posted: October 22, 2013 by dzinerbear
Nothing worse than seeing a bottom who can't handle a 10-inch cock, but Marcus Isaacs doesn't have that problem. He deep throats Boomer Banks' 10-inch monster dick and takes a deep and forceful fucking, too.