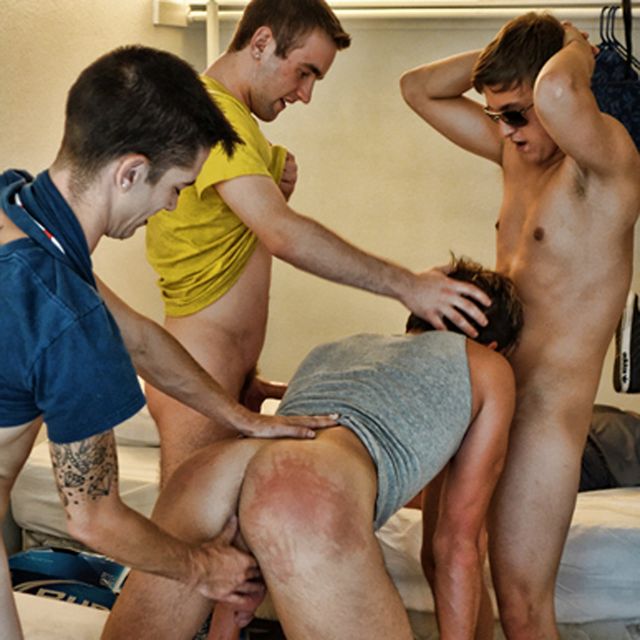 5 Votes | 5 Likes | 0 Dislikes
Fraternity Cum Slut Morgan Gangbanged!
Posted: October 27, 2013 by billy30
It's so fucking great to have yet another nasty gangbang scene from FraternityX! This is a good-looking batch of fraternity brothers who also happen to all be well-hung! As usual, they are eager to get their horny dicks off.