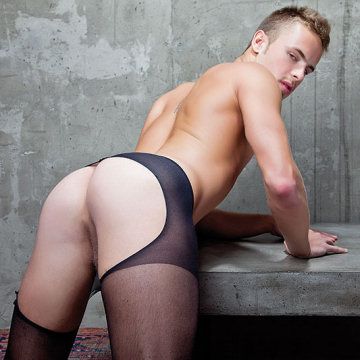 2 Votes | 2 Likes | 0 Dislikes
Just a sweet transvestite?
Posted: October 31, 2013 by exxxtop
I'm not really into cross dressing, but Justin Cruise is making me reevaluate that position. I could, at the very least, totally get behind a guy with a nylon stocking fetish. From Lucas Entertainment's Pantyhos.