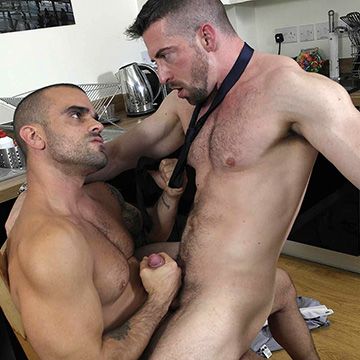 0 Votes | 0 Likes | 0 Dislikes
Want Milk?
Posted: November 5, 2013 by dzinerbear
When the boss offers Scott Hunter some milk for his tea, Hunter thinks he's talking about another kind of cream, so Scott helps himself to a mouthful of cream. After fucking his ass, Damien Crosse gives him the faceful of milk he offered.