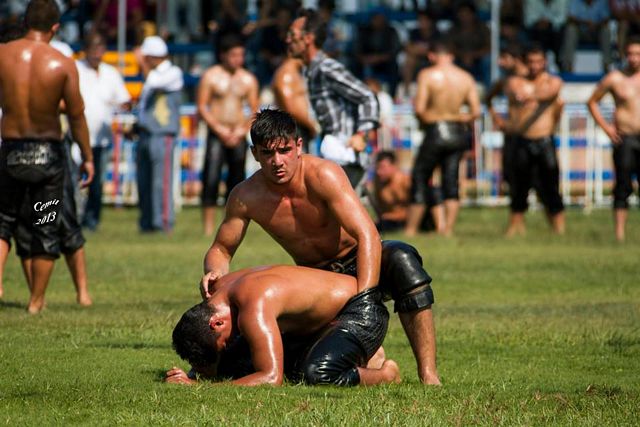 11 Votes | 9 Likes | 2 Dislikes
Turkish Oil Wrestling – Too Fucking Hot!
Posted: November 13, 2013 by JOJunkie
If you've ever thought of taking a trip to Turkey I highly recommend you schedule it between the end of June and early July. Why you ask? Well just look at the images below for the answer. In a little town called Edirne, just a couple miles from the Bulgarian border, the sexiest sporting event ever created by man happens every summer.