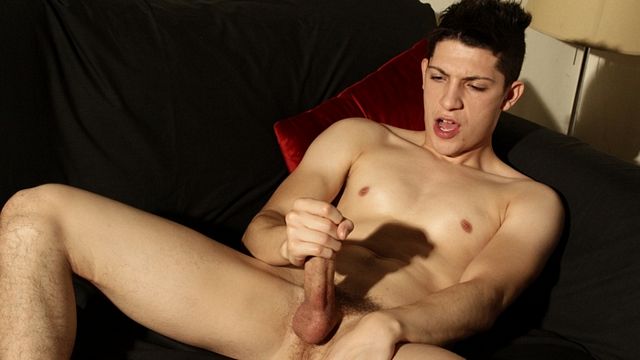 0 Votes | 0 Likes | 0 Dislikes
Hot Euro Twink Danny Montero is Making a Cum Back!
Posted: November 27, 2013 by Dick Detective
Lying back on the sofa, Danny gives us a long, slow stroking session with his fist sliding up and down his bone. And he edges, bringing himself really close, then holding back and playing with his balls or rubbing his abs. Danny gives the camera lots of seductive looks so we know how good is hard-on is feeling. Then he finally ramps up the speed with his fist swirling around his swollen cap until his thick cock explodes all over his sweaty abs.