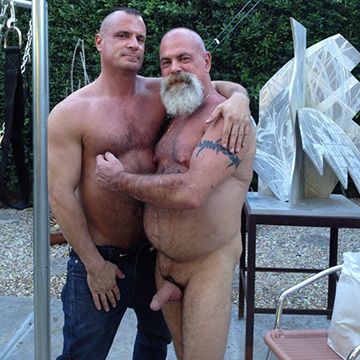 0 Votes | 0 Likes | 0 Dislikes
TitPig is Back!
Posted: January 30, 2014 by dzinerbear
We got off to him for years and then he was gone, but Steve Hurley TitPig is back filming porn. He paired up with Christian Mitchell is a sweaty and piggy daddy boy sex scene.