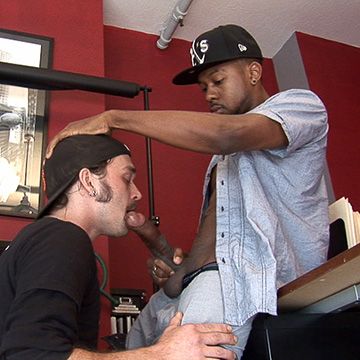 4 Votes | 4 Likes | 0 Dislikes
Can a Cock Be Too Big?
Posted: February 17, 2014 by dzinerbear
Javin has a 13-inch dick and this cocksucker is trying to swallow it. Can a guy's dick ever be too big? Come and see how Trevor does and take the poll.