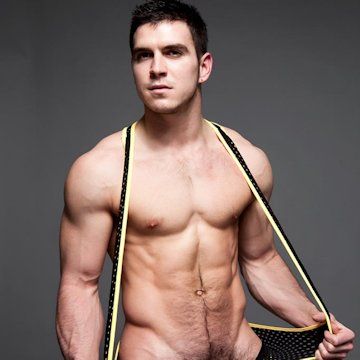 7 Votes | 5 Likes | 2 Dislikes
Happy St. Patrick's Day!
Posted: March 17, 2014 by merotika
Flashback. Remember when underwear model turned breakout porn star Paddy O'Brian went by the name Patrick and only did solo scenes? Enjoy more pics of Paddy in a mesh onesie after the jump...