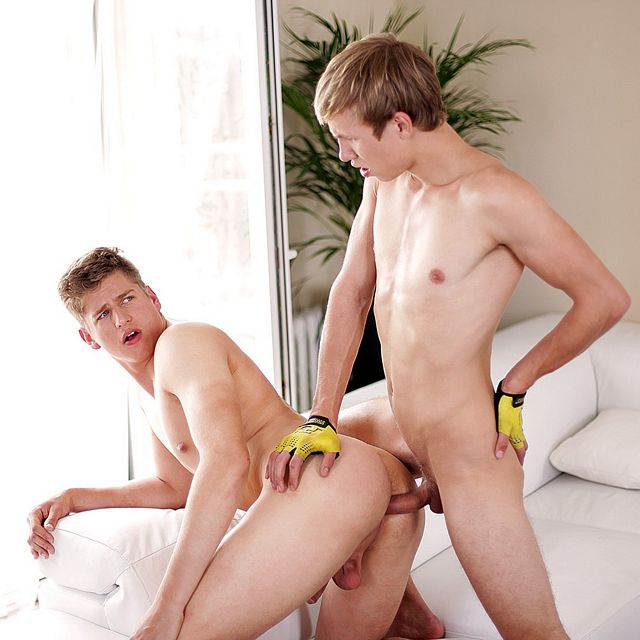 3 Votes | 3 Likes | 0 Dislikes
Bareback Cum Fucking Studs!
Posted: September 9, 2014 by Dick Detective
If you love cum then you'll really love this scene – After lots of bareback flip-fucking, Sven pulls out and shoots a hot load of cum all over Carl's smooth hole, before sliding it all the way back in again and cum fucking him. After that, Carl cums over Sven's face and lips as-well as his own stomach. Sven then sucks Carl's cock clean, before licking up the cum from his belly ans kissing him with it! So horny!! This is definitely one hot, sticky scene!