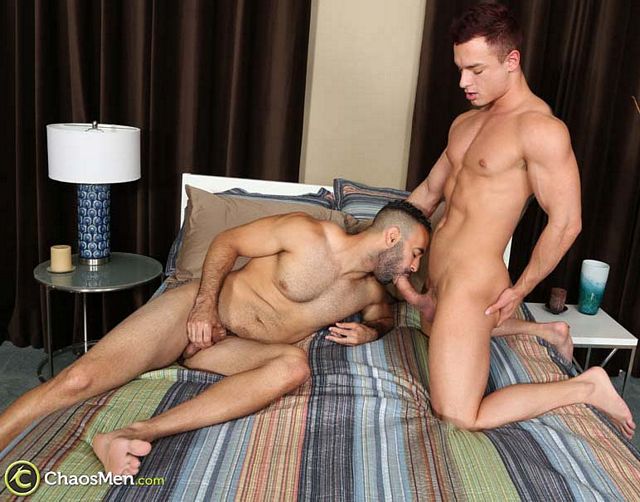 3 Votes | 3 Likes | 0 Dislikes
Free protein shakes for Lorenzo and Nolan Stone!
Gulp! Lots of cum eating in this video! Nolan turned up the heat immediately after taking one look at Lorenzo! I think this is the first time Lorenzo has was set to be the "servicer" in a Serviced video. After working with a handful of straight guys, it surprised Lorenzo to have someone who would throw as much energy into it as he does. There is a lot of making out and plenty of cock sucking.