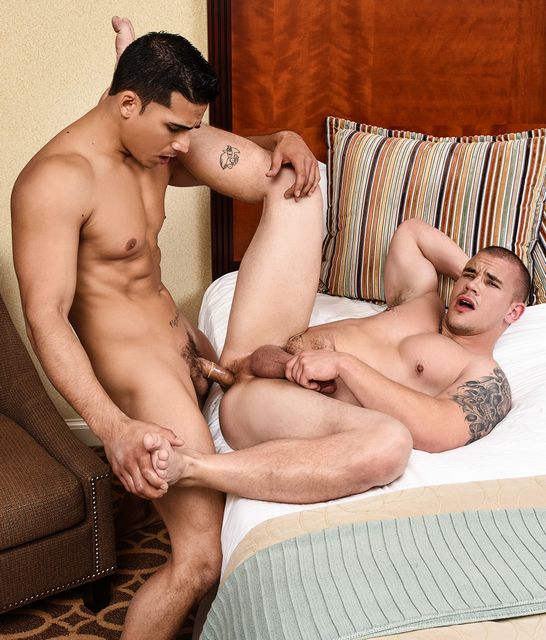 4 Votes | 4 Likes | 0 Dislikes
Adam Bryant takes Topher DiMaggio's meat stick!
Posted: December 22, 2016 by feetncocklover
Adam Bryant has only ever bottomed once, and is nervous about his second time. He hires Topher DiMaggio to work his hole, taking the time to open him up before taking his ass and pumping it full of his cock.