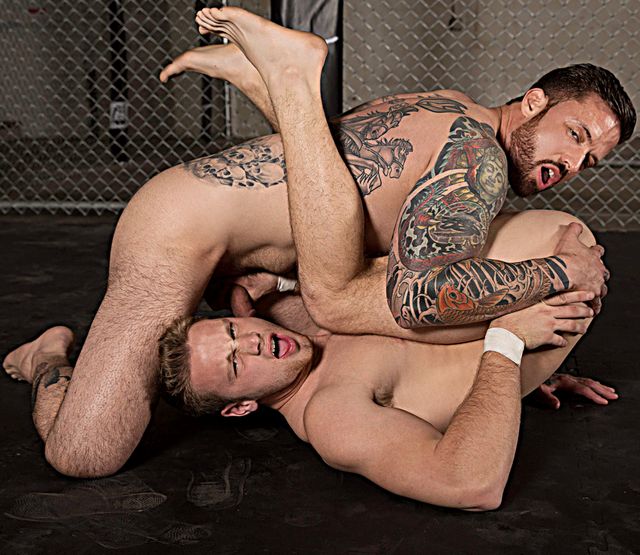 5 Votes | 5 Likes | 0 Dislikes
Jordan Levine raw-fucks pretty boy Brandon Evans!
Posted: December 27, 2016 by feetncocklover
It is Jordan Levine's turn to take on Brandon Evans, who stands no chance since he's immediately overtaken by Jordan Levine, who shoves his massive dick down Brandon's pretty face. Jordan face-fucks Brandon until he's nice and rock hard, then starts banging Brandon's ass raw and all over the cage until they both unload.