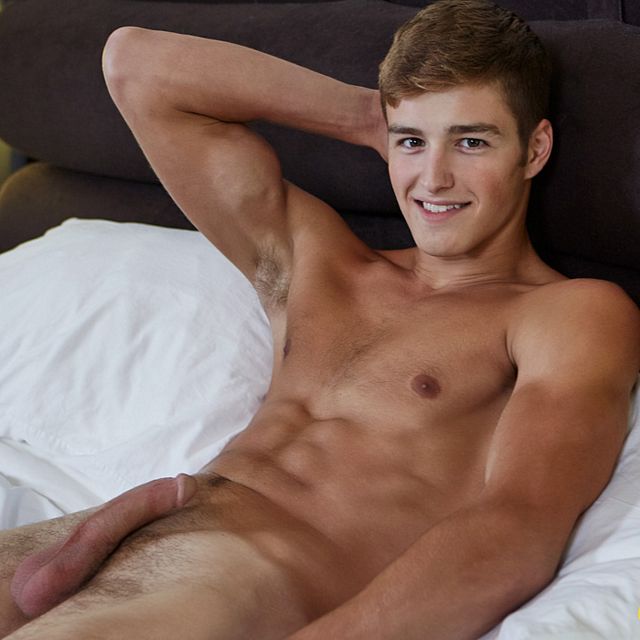 3 Votes | 3 Likes | 0 Dislikes
Gorgeous 21 Year-Old Graham Naked JO!
Posted: January 2, 2017 by billy30
Graham has a gorgeous face with knock-out features at Corbin Fisher! He has deep brown eyes, a great smile and an enviable jawline. He spends a lot of time outside, working landscaping and skateboarding, so he also has a golden glow to skin. When he stands up we see how tall he really is. At 6 feet, there is no way anyone can miss this young stud.