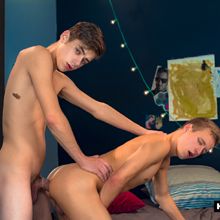 1 Votes | 1 Likes | 0 Dislikes
Gay skater boys swap their cocks!
Posted: February 11, 2017 by selliottsxm
Noah White and Joey Mills are a couple of gay skater boys who really know how to share their cocks and butt holes in an amazing flip-flop fuck video. Watch it!